Trusted and proven financial advice for over 25 years
Insight Private Wealth is a privately owned and operated Australian financial advisory firm. Our client centric approach has delivered highly valued and trusted financial advice to a broad range of clients across many industries, helping them live the lifestyle they planned. Proudly, we have no institutional alignment, have never received investment commissions, and operate ethically, professionally and objectively in all client matters.
Insight Private Wealth. For wherever life takes you.
Discover more about our firm, our proven advice approach, and our team of senior consultants.
A broad range of services to guide you through your journey
Advice and ongoing management of your superannuation funds to maximise your wealth and retirement lifestyle plan.


A range of investment services utilising Nobel Prize winning investment research, that effectively manages risk in portfolios and minimises the impact of taxation and fees on investments.
Strategic tax advice that legally minimises tax while helping you to grow and enjoy your personal wealth.
Here is what our clients are saying
"We have worked with Insight Private Wealth for nearly thirty years. During that time, Sam and his team have been instrumental in establishing strategies for investment and the management of our super to ensure that we have a retirement plan and funds that meets our needs. They have taken time to get to know us personally, to understand our goals, our propensity for risks and to provide the highest quality of advice. Our level of trust has grown exponentially as we have seen the plans and investments developed provide us with the retirement we had always hoped for."
"Insight Private Wealth has been managing my financial affairs for over 10 years. They have done an excellent job of not only managing my investments and superannuation, but also giving advice on estate planning and on minimising my tax position. I am delighted by the clear and concise explanations of what is being recommended to me, which enable me to make important financial lifestyle decisions. I have no hesitation in recommending Insight Private Wealth's advice and services."
"How lucky we were to meet Sam, the ultimate professional who has always inspired our confidence and trust while treating us as respected and valued clients. Financial matters for us were the great unknown. Our interactions with Insight Private Wealth have countered all that. Communications have always been comprehensive and timely, and personal meetings have been informative and enjoyable. If you are seeking financial advice from someone approachable, trustworthy and with extensive relevant expertise, you could do no better than Insight Private Wealth."
"As we have come to expect now, our engagement with Insight Private Wealth is easy, friendly and professional. Our great appreciation to you especially for the care and concern you showed us, understanding and adjusting to our new situation so quickly. You are compassionate and understanding and you have no idea how we value everything you do for us."
"From our first engagement with Insight Private Wealth we found them to be sincere and professional. They clearly cared about our future personal and financial wellbeing. In the last 10 to 15 years they have positively helped establish us, which has allowed us to live with much less worry and maintain our lifestyle. Thanks to Insight Private Wealth, we find ourselves in a much better financial position than I would have imagined 15 years ago."
"The dedicated team at Insight Private Wealth has provided me with invaluable financial planning advice. The integrity, personable style, professional knowledge and consultative approach has meant the outcomes I have achieved with them have been superior in every respect. "
"It was a delight to have your expert input on our financial options. I have never heard finance discussed in such a straight forward way that made sense to me. You displayed a unique understanding of our circumstances and I feel very confident with your guidance on best options for our future."
"If you are looking for financial advice presented in an easy to understand way even though the information is detailed then I recommend giving Insight Private Wealth a call. They not only have the facts and figures for you, and present these in a very professional manner, but innately they want the best for you."
"I have received financial advice from Insight Private Wealth over many years, and I have been more than happy with their service. Recently I had a change with superannuation at my employer, and Insight Private Wealth was my first call, their advice is solid and sound."
"Insight Private Wealth are the third Financial planner I have dealt with. The transparency and objectivity of their recommendations are outstanding. The attention to detail is first rate. I have no hesitation in recommending them to anyone who needs trusted advice that yields results."
"I have been a client of Insight Private Wealth for 2 years. They have patiently helped me navigate the confusing world of financial markets and investment decision-making. They are always available to answer questions and monitor the financial landscape so I don't have to. They are friendly, caring, and always act with the upmost integrity and professionalism. I have confidence that I am being provided the best financial advice to maximise my investments and secure my future wealth."
"We have been clients of Insight Private Wealth for over 20 years and the team have always been honest and trustworthy. Our questions are answered clearly and patiently, and we are always treated with respect and professionalism. Conditions have been challenging with September 11, GFC and COVID but they have always been with us to advise on how to navigate through."
"We have been engaging Insight Private Wealth for over 20 years. I decided to retire from employment and they helped ensure our finances would maintain a secure retirement. With their continued expert advice & support we still enjoy a self funded lifestyle in retirement.
Family members & friends that we have referred for advice indicate they are pleased to have their continued expertise available."
"Insight Private Wealth have been our financial advisor for over 12 years. They have proven to be very professional and conscientious in the management of our portfolios. They are all very friendly and approachable, and we believe that their thorough research and knowledge has helped us to achieve our goal of financial independence. We recommend them to anyone looking for extremely knowledgeable and trustworthy financial advice."
"Thank you Insight private Wealth for being our financial advisor for 18+ years. Your professionalism, sincerity and respect for our financial well being has given us peace of mind. Knowing you are looking after our interests, both personal and financial, allows us to enjoy our retirement years. We have no hesitation recommending Sam and his caring and well informed team."
"Insight Private Wealth have been our trusted financial advisor for over 15 years. They have been a reliable source of independent advice, with genuine interest in our financial needs. They have supported us through personal hardship, operating with integrity and guidance, tailored for our personal circumstances. We are extremely impressed with the breadth of their knowledge and always considered advice."
"I have been a client of Insight Private Wealth for over 20 years. They have an affable nature and sincerely care about their client's personal and financial wellbeing. They always conduct themselves with a high degree of integrity and true professionalism. Having them monitor my financial affairs eases my concerns about my wealth and allows me to focus on my golf handicap. I would highly recommend them to my family and friends."
"Sam and the team at Insight Private Wealth have been advising my wife and I for 18 years and they have helped us to achieve our retirement lifestyle goals. We have worried less about our wealth since accepting their advice, giving us free time to focus on living a full life with family and friends. We feel that our personal and financial well-being is sincerely cared for and their conduct has been professional and respectful. I highly recommend Insight Private Wealth to my family and friends."
Start your journey to financial freedom
Complimentary Financial Health Check
Contact us for your no obligation consultation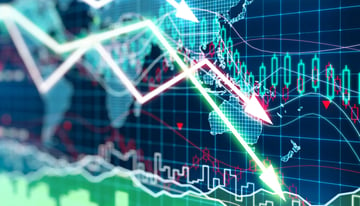 Given that many investments, including shares and bonds, have experienced losses in the last 12 months, which investment is likely to give better returns in the next 12-months on so? In this short vid...
Subscribe
Stay informed on the market.
Subscribe for exclusive access to Insight Private Wealth's subscriber only resources including articles, eBooks, webinars and lots more!